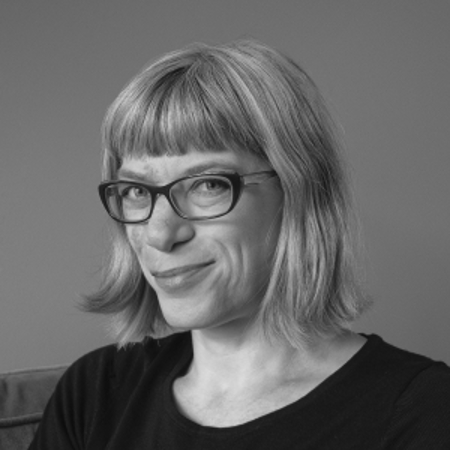 ---
Madeleine Morris
Senior Creatives Founder , Society of Very
---
Before Madeleine discovered the wonders of adland she worked in theatreland and filmland designing and building sets. She had a fabulous time and met some brilliant people but, in the end, she got tired of shopping in the supermarket discount section and dealing with artistes' egos.
So, at the age of 32 Madeleine swapped her paint spattered dungarees for leather trousers, brushed up her typing skills and became a junior advertising creative.

She found she loved writing as much as designing and, thanks to her age and experience, moved quickly from junior to senior copywriter.

10 years later Madeleine added 'mum' to her list of job titles. But after a year focused on nappies, nipples and nursery rhymes, it was a relief to come back to work and write about washing up liquid and cars instead.

Being a mum gave Madeleine a whole new frame of reference and she became an even better creative. She was made Creative Director and continued to work at Grey until 2018.

Now in her 50s, Madeleine is a freelance CD and copywriter. She was a judge on the inaugural Cannes Grey Lions and a featured 'Lone Star' in the Campaign annual. Madeleine is a BLOOM mentor, a campaigner for diversity and inclusion, founder of the Society of Very Senior Creatives and mum to a very grumpy tween.